The Microblading Institute
SERVICES

Victoria
Owner, Master Educator, PMU Artist
Taylor
Educator, Elite Artist, Piercer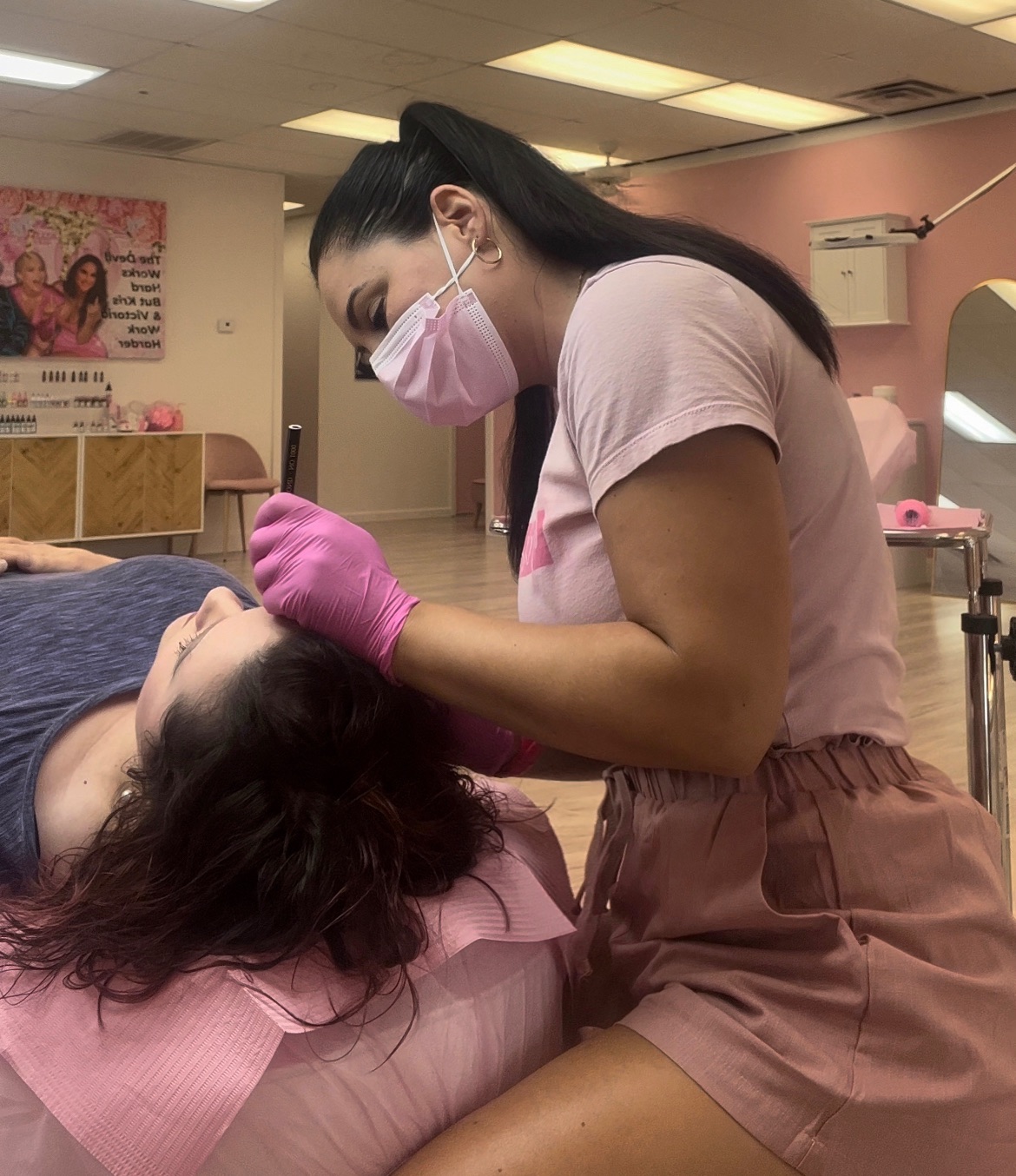 Victoria Racca
Victoria Racca is an international speaker in the PMU industry. She's an influencer and educator on all things permanent makeup. Her dedication to her artistry speaks for itself through her hundreds of Permanent Makeup clients and award-winning services over her 8 year career.  
She has spent years of her career learning the latest techniques to uncover the why and how behind every decision an artist can make to release what is now globally recognized techniques and theory for the modern application of  PMU and provide her clients with service unlike any other. As a result, Victoria has created an amazing line of PMU Must-Haves to sell out internationally! She's sought after as both an educator and speaker for the industry.  
Victoria's passion and dedication for her clients and staff radiate through the shop daily. Come experience the difference for yourself either as a client or a student. 
Find a Portfolio of Victoria's work and more on her Instagram @Victoria.Glam